Think tank sees inflation overshooting 2-4% target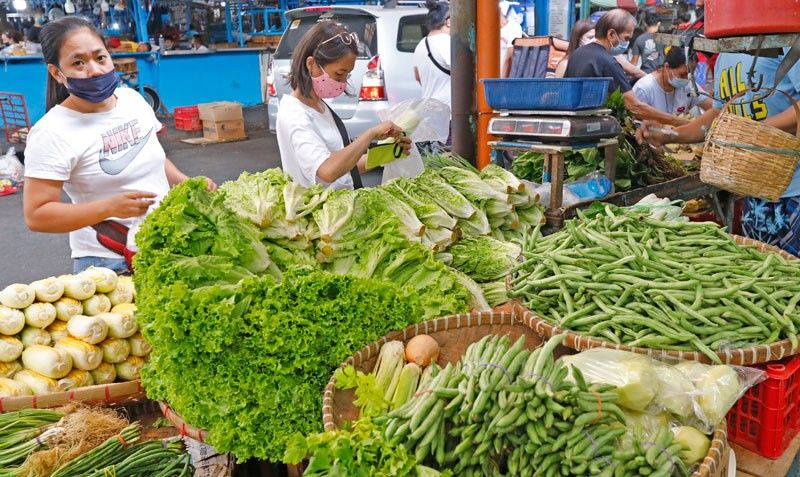 MANILA, Philippines – New York-based think tank Global Source Partners Inc. expects inflation to pick up and exceed the 2-4% target set by the Bangko Sentral ng Pilipinas (BSP) in due to soaring global oil and food prices, as well as the weakening of the peso.
Former finance undersecretary Romeo Bernardo, a country analyst at GlobalSource, said in a commentary that more obvious price pressures continued to emerge despite February's steady 3% inflation.
"Despite February's subdued inflation, inflation risks are high given the surge in global commodity prices and the many uncertainties associated with Russia's invasion of Ukraine, including the impact of Western sanctions on Russia," Bernardo said.
He said the two countries are major players in global trade in oil and gas, as well as wheat and other commodities.
Data from the Philippine Statistics Authority (PSA) showed that inflation was stable at 3% in February despite the 13.5% year-on-year increase in electricity prices and the 6% rise in local fuel prices.
Bernardo said the costs of imported petroleum and petroleum products are passed on directly to consumers.
Price adjustments are made weekly based on the average cost of the previous week and continued until the beginning of March.
Similarly, 60% of the country's electricity needs are generated by power plants, which rely mainly on imported fuels, particularly coal. These plants are allowed to pass the costs on to consumers.
Bernardo said the price of natural gas from the local Malampaya plant, which supplies 20% of total production, is anchored on coal.
On the other hand, he added that grain prices increased by 3.3% in February.
Although rice takes the largest share of almost 9% of the consumer basket, he said the combined corn and wheat products account for less than 3.5% share.
However, wheat and maize are key ingredients for animal feed and rising prices would trickle down the food production chain.
"Maize prices have increased by double digits in recent months. The Philippines is entirely dependent on wheat imports and needs to supplement rice production with imports," Bernardo said.
In addition, the former finance undersecretary said that the continued weakening of the peso against the dollar due to both tighter global financial conditions and rising import bills would compound the impact of the rise in oil and grain prices on local inflation.
He also warned of the creeping impacts of the second round on other global and local goods and services, including transportation costs, production inputs such as fertilizer costs, food manufacturing, salaries, among others.
"For now, with the local economy just reopening after the Omicron surge and unemployment still high, we expect calls for higher wages to be muted," Bernardo said.
He said the government was also giving direct subsidies to drivers of public utility vehicles, farmers and fishermen to help them cope with rising fuel prices.
"That said, rising inflation will dampen the economic recovery and make monetary policy management more difficult. We still expect monetary authorities to maintain their growth bias and postpone any tightening moves until the second half," Bernardo said.
BSP Governor Benjamin Diokno said monetary authorities should maintain an accommodative monetary policy in the first half.