Prime Minister Anthony Albanese leaves open possible reversal of pandemic leave payments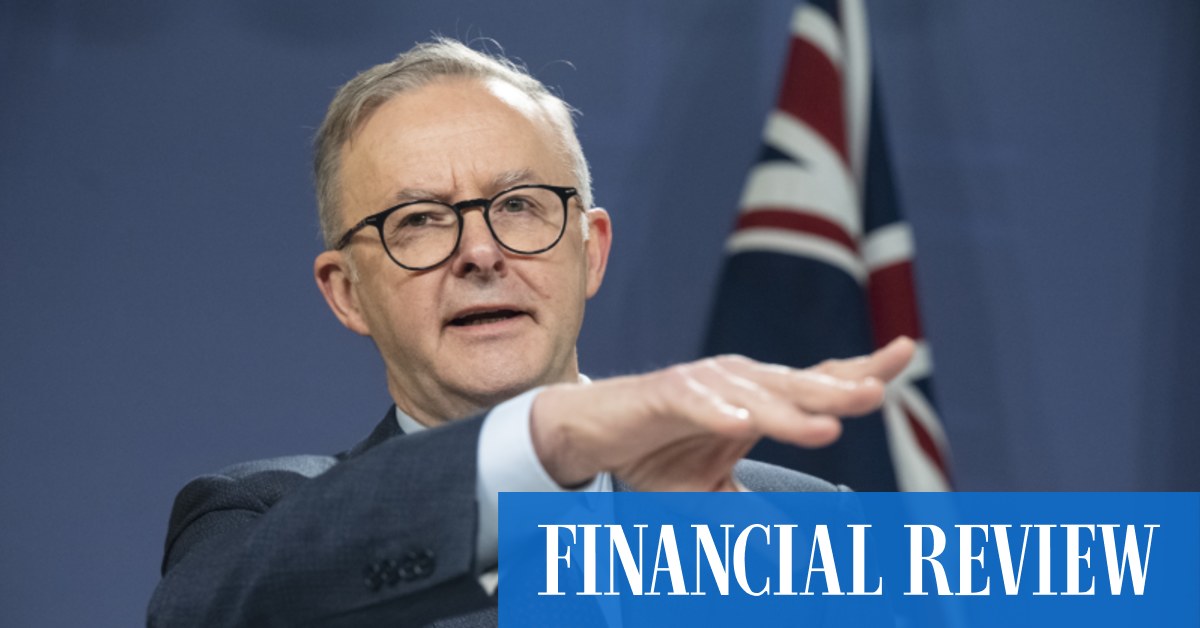 But calls for a return to payments have been met with a mixed reaction in the business community, where some of the nation's largest employer groups are pushing for fiscal repair and a hard line on COVID-19 support. Others, including the Greens and independent MPs, fear for workers being pushed to the brink.
CEO of the Business Council of Australia Jennifer Westacott said the government had the ability to provide targeted support. She warned that small businesses are feeling the pressure.
"We agree with the government that the time for emergency measures is over," she said. "It makes sense to look at targeted ways to ensure they can protect their teams and keep their doors open."
The head of the Australian Chamber of Commerce and Industry, Andrew McKellar, has warned of a winter of creeping complacency.
"Reinstating payment for pandemic leave should be on the table," he said. "This payment supports workers who do not have access to paid leave as well as sole traders and micro-businesses which must close.
"Every effort should be made to ensure that recall participation is high. Advice on mask-wearing and working from home should be consistent.
"The last thing we need is an uncontrollable spread of the disease that would put even more pressure on businesses already struggling with labor shortages."
NSW Premier Dominic Perrottet acknowledged Mr Albanese was sticking to a timetable set by the Coalition, but said that did not stop Labor from rolling out the timetable.
"We never had policies set and forgotten," he said. "We adapt policies to the circumstances in which we find ourselves."
Mr. Perrottet plans to advocate for an ongoing $750 payment for casuals who must take sick leave, saying he remains open to "doing anything" at Monday's national cabinet meeting to ensure ensure that support reaches those who need it most.
But he refrained from pledging to cover half the cost of potential payments.
He said it was unfair that workers with COVID-19 were being forced into self-isolation to comply with public health orders when the government was providing no financial support.
"If the state imposes these health orders, then the state should also be there to provide financial support to help people get through.
"When these orders impact people's ability to go to work, to run their business…then we need to consider providing ongoing support."
As NSW residents, workers and businesses weigh going to work or taking public transport against the potential risk of contracting the virus, Mr Perrottet was defiant that the state would not return in a lockdown and that warrants were "a thing of the past".
"We cannot go back to lockdowns in circumstances where we have a highly vaccinated population. But in circumstances where we go through periods of time, especially during the winter, where there is a strain on the health care system … other supports need to be looked at," he said.
Retailers have asked for a resumption of support payments under a revised system targeting casual workers and others not eligible for sick leave.
"The timing of their withdrawal is problematic, with many staff absences due to COVID and flu, which not only erodes the workforce at a critical time, but also reduces leave entitlements or, in the case of casuals, reduces people's time.
income," said Fleur Brown of the Australian Retailers Association.
Retail has seen an impressive rebound since stores closed, but sales numbers have been boosted by inflation and mask stagnant volumes and higher spending as business owners pay to keep doors open .
The sector has also jumped on a nationwide staffing crisis triggered by the pandemic, leading to calls for the government to reopen the doors to skilled migration.
Retail was suffering from a shortage of some 40,000 workers before the latest wave of COVID-19 and flu hit. COVID-19 isolation requirements have exacerbated the problem.
The ARA wants the government to reconsider employment income as part of the Old Age Retirement Income Test, allowing pensioners to supplement their income and work longer hours. It also calls for the skilled immigration process to be accelerated and streamlined
United Workers Union National Secretary Tim Kennedy, representing workers in logistics, manufacturing, aged care and hospitality, said it was a 'dumb decision' to cut pension payments food, and that it is "low-wage workers who will reach the curve".
"Albanese said during the campaign that he was someone who would recognize when he had something wrong. This is a good opportunity."
Mr Kennedy said there was a high proportion of casual workers in the service sector who did not have access to sick leave, but who continued to go to work when they should not.
"Our participation in the workforce is under tremendous pressure right now."
Greens leader Adam Bandt has called on Labor to minimize the spread of the virus by helping people stay home when sick.
"If Parliament's support is needed to extend the isolation payment, the Greens are ready to provide it," he said.