Opinion: As markets fall, fear returns. But don't panic | Opinion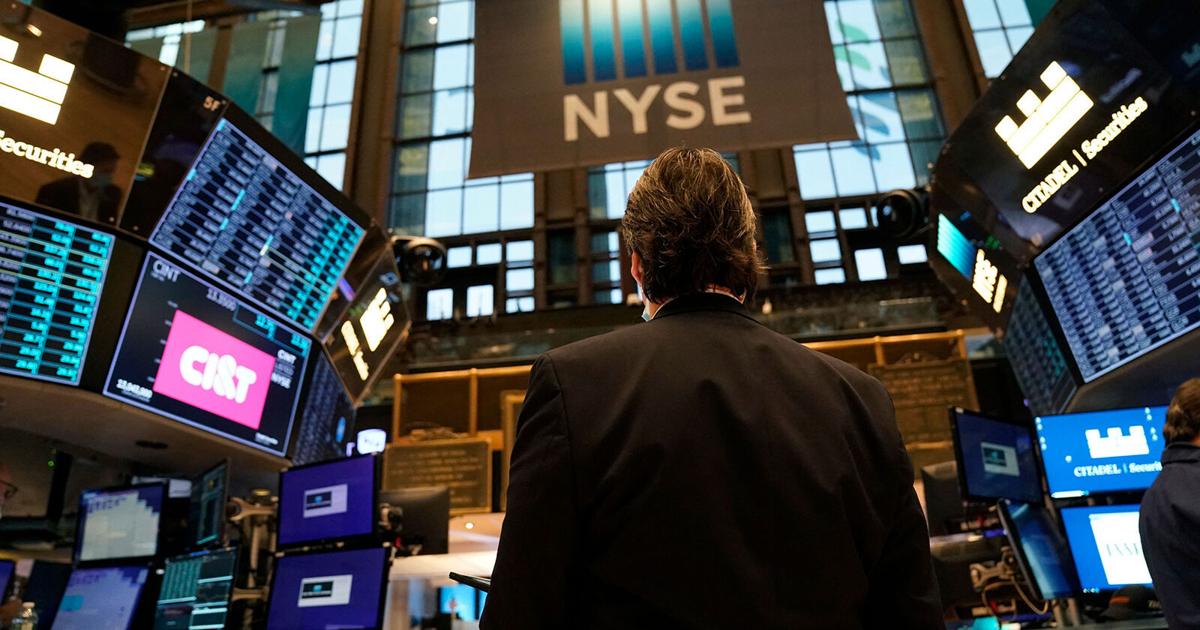 Have you checked your stock portfolio or your 401(k) balance recently? If so, you've probably felt a sinking feeling in your stomach and you're wondering what to do next. You may have seen your balance drop by 10% in the past few days. If you've been seduced by Bitcoin and its fickle associates, the spreadsheet is likely to be worse.
The stock market has been in freefall for the past few days, a frightening succession of deepening declines. It's not hard to pinpoint the culprits: belated global central banks are now focusing on fighting runaway inflation and raising interest rates instead of flooding us with cheap money, nature and the timing of the resumption of the omicron remain uncertain and Vladimir Putin threatens to destabilize the geopolitical landscape by invading Ukraine.
Not a good combination for a market that hates uncertainty.
There's certainly an argument, made by economist and former Treasury Secretary Lawrence Summers and others at the time, that President Joe Biden's COVID-19 stimulus packages flooded the economy (and states ) with too much free public money driving up demand at a time of supply chain issues and that we are now paying the price for this excessive generosity.
As we have already noted, the progressive campaign for the $15 an hour minimum wage in Illinois and elsewhere has come to nothing if that $15 simply buys less and less. And for older people who depend on savings, the curse of inflation on the order of 7% or 8% is even more worrying. If nothing is done, you cannot rely on sufficient purchasing power for your hard-earned nest egg.
However, when it comes to markets, we need a longer-term context.
While recent declines have been enough to call for antacids, they represent (as we write) only a fraction of the gains the market enjoyed in 2021, when the S&P 500 returned nearly 30%. History teaches us that such a level of annual return has always been unsustainable in the long term; some comfort can be found by comparing your current balance to what you had in 2019 or 2020.
We would also say that the upcoming interest rate hikes (likely up to three in March) have already been priced into the market, so unless the Fed suddenly deviates from conventional wisdom, which would not be desirable, these hikes should not surprise more. Even after the expected hikes, interest rates are likely to remain very low by historical standards. It's just that memories are short.
Putin, of course, remains a wild card, but hopefully the mild response to his attacks will put a damper on his empire building. Any kind of retirement or other good news for Ukraine will likely be a boost for the market.
Importantly though, we still see a recovery coming as the omicron variant stops burning the population, not a recession. Logic suggests that this must inflate the results of various companies, many of which are suffering from moribund demand. It wasn't that long ago that we were talking about the Roaring 20s. That was probably an overstatement, but the likelihood of a market-friendly expansion in economic activity remains.
Some hard truths are being faced and we say it better be done now. Unprofitable companies are just that and do not necessarily deserve unconditional market support. The inflation demon has clearly been underestimated by the Biden administration, which has grown far too accustomed to words like "transitional."
Investors, especially young ones, are all too accustomed to logic-defying returns, not only in the stock markets but in the real estate sector, where the huge carousel of 2020 and 2021 gains must also one day come to an end.
The eye-popping returns of digital currencies, the star children of risky assets, also defied logic, and it's hard to argue that the current correction wasn't long on the horizon.
Markets thrive first and foremost on profits, although government actions often seem to play the leading role. And it would help the situation for the Biden administration to recognize this truth.
We think Fed Chairman Jerome Powell is correct when he says the slowdown in earnings will be temporary. He could certainly reaffirm this truth to calm the market this week, although he should not shirk his duty to rein in inflation. He can fulfill his obligation to support strong jobs numbers and stable prices while reassuring investors that the Fed is not in the midst of a panicked downturn following a colossal failure on the dangers inflationary.
Powell has a difficult needle to thread, and there will no doubt be pressure from the White House, which is dealing with dismal approval ratings for the man in charge. But Powell's job is to help the economy, not support Biden.
The main questions going forward are whether this group of leaders can fight inflation to manageable proportions without sending us into a recession, and whether American businesses can control costs, fuel demand and operate profitably. this spring as this nation emerges from its collective basement and goes out to spend money.