MTA launches online trip planner for customers planning new trips to Grand Central Madison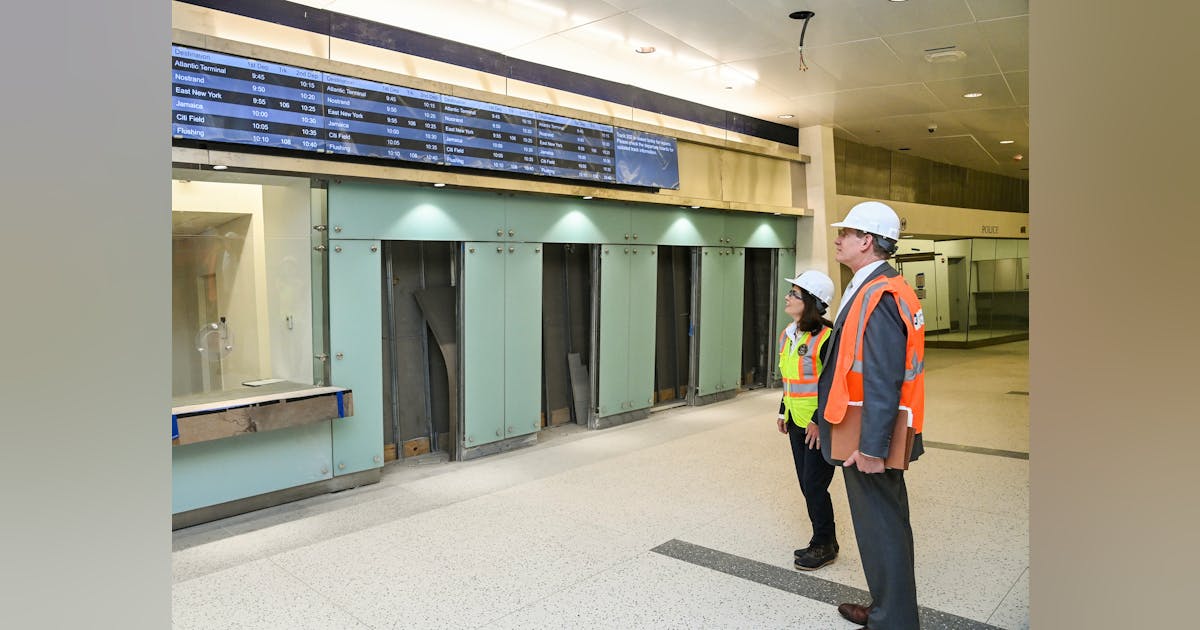 An online trip planner has been introduced by the Metropolitan Transportation Authority (MTA) to allow Long Island Rail Road (LIRR) customers to plan trips to and from Grand Central Madison, Penn Station, Atlantic Terminal or any other station a when Grand Central Madison opens later this year.
To use the trip planner, a customer can enter the origin station, destination, travel time, day of the week and the planner will suggest routes and transfer opportunities.
"The online trip planner will help LIRR customers see the many new travel opportunities that the opening of Grand Central Madison will bring to the Long Island Rail Road," said Catherine Rinaldi, LIRR Acting President and President of Metro-North Railroad. "Once the public has a chance to plan their new ride, they will see how many new travel opportunities the new, updated schedules offer to our beautiful new Grand Central Madison Terminal, revitalized Penn Station and our Brooklyn hub in Atlantic Avenue."
The creation of the interactive tool complements draft schedules for each LIRR branch that were released in early June, showing the service offered system-wide after the LIRR terminal opened in Grand Central Madison this year. The LIRR will host a series of virtual public information sessions starting next week to gather public feedback on the schedules.
"It's important to show not just Long Islanders but everyone in the area that the opening of Grand Central Madison creates many opportunities for commuter rail travel," said Sarah Meyer, chief customer officer of MTA. . "We strongly encourage customers to use the trip planner to create their new trip and give us feedback during the public information sessions starting next week."
System-wide service increases mean more trains throughout the day
The timetables propose to increase the total number of LIRR trains by 40%. The number of morning rush hour trains would increase by just over 40% and the number of afternoon/evening rush hour trains would increase by almost 65%. With the new terminal and LIRR (Third Track) Mainline Expansion Project, reverse peak service would improve to Ronkonkoma, Huntington and all stops in between, as well as from Brooklyn, where service to Jamaica is increasing .
The timetables will improve train spacing on many branches, reducing major service interruptions. During off-peak noon, evening and weekend hours, Huntington and Ronkonkoma will both have service to Manhattan every 30 minutes, with service from the Ronkonkoma branch on weekends doubling with the completion of the Double Track project , which introduced 13 miles of an all-new second track between Farmingdale and Ronkonkoma, and the Main Line Expansion Project.
On the West Hempstead branch, trains will run hourly during off-peak periods, twice as often as today, and the need to change trains at Valley Stream is eliminated. Stations in Queens will see increased service throughout the day, both during peak and off-peak periods.
Change in Jamaica is evolving
To reduce the delays that can currently occur at Jamaica Station while trains are waiting for a connecting train, and to allow the LIRR to move many more trains through the station, trains will no longer have regular connections at Jamaica.
Customers bound for Manhattan during rush hour at most branches, and all day at the busiest branches, will find options to get them to the terminal of their choice without having to change trains. For those who need a transfer, all trains will now make stops at Jamaica Station to reduce waiting times. Once schedules are finalized in the fall, the TrainTime app will be updated to provide transfer recommendations.
Service to Brooklyn will increase by 28%
In Brooklyn, trains will run approximately every 12 minutes in both directions during peak hours and every 20 minutes during off-peak hours for an overall 28% increase in daily trains. Each train will make stops at Nostrand Avenue and East New York. Most Brooklyn trains will depart and terminate in Jamaica using the new F platform, but the LIRR will retain some during service with peak and off-peak trains on the West Hempstead branch and peak trains on the Babylon and Hempstead branches.
Most customers at Far Rockaway and Hempstead branches, whose trains currently primarily serve Brooklyn, will now have direct service to Manhattan all day.
The LIRR will organize information sessions on the new timetables
The LIRR will hold four virtual customer information sessions on the new proposed schedules in June and July.
Following these briefings, a virtual public meeting — where the public will have the opportunity to comment on the schedules — will take place on July 13.