Gulf of Suez-Vestas, Egypt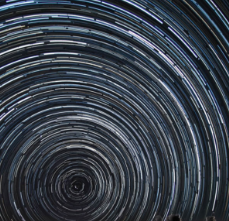 The Gulf of Suez-Vestas is a 252 MW onshore wind project. It is planned in the Red Sea, in Egypt. The project is currently in the authorization phase. It will be developed in a single phase. After the completion of construction, the project is expected to be commissioned in 2023.
Type of project
Total capacity (MW)
Active capacity (MW)
Pipeline capacity (MW)
The state of the project
Project location
Project developer
Down
252
–
252
To allow
Red Sea, Egypt
Vestas wind systems
The description
The project is under development and is currently owned by Vestas Wind Systems.
The project is expected to generate 1,027,000 MWh of electricity to offset 560,000 tonnes of carbon dioxide (CO2) emissions per year. The cost of the project is expected to be approximately $ 353.304 million.
Development status
After the completion of construction, the project is expected to be commissioned in 2023.
Power purchase contract
The electricity generated by the project will be sold to Egyptian Electricity Transmission under a power purchase agreement.
Entrepreneurs involved
Vestas Wind Systems is expected to provide EPC services for the wind power project.
Vestas Wind Systems will be the turbine supplier for the wind project. The company is expected to supply 70 units of V105-3.45 MW turbines, each with a nominal capacity of 3.6 MW.
Vestas Wind Systems is expected to operate and maintain the wind power project for a period of 3 years.
About Vestas Wind Systems
Vestas Wind Systems AS (Vestas) is a renewable energy company. It designs, manufactures, installs and provides services to land-based power converters, wind turbines, blades and towers. The company's solutions range from parts and repair to preventive inspections and advanced repairs. Vestas' service offerings include data-driven consulting, fleet optimization, blade maintenance and inspection, generator set repairs and gearbox exchange. It partners with customers to monitor wind power production and the performance of the wind power plant throughout its life. The company serves customers around the world and has manufacturing and testing facilities in North America, Latin America, Europe and Asia. Vestas is headquartered in Aarhus, Denmark.
Methodology
All of the energy projects included in this report are taken from GlobalData's Power Intelligence Center. Information regarding the project parameters comes from secondary information sources such as electric utilities, equipment manufacturers, developers, project promoters – news, financial agreements and reports, regulatory bodies. regulations, associations, government planning reports and publications. Wherever needed, the information is then validated through various stakeholders in the electricity value chain and professionals from key players in the electricity sector.