Economic Snapshot for the Week Ahead: Week of October 10, 2022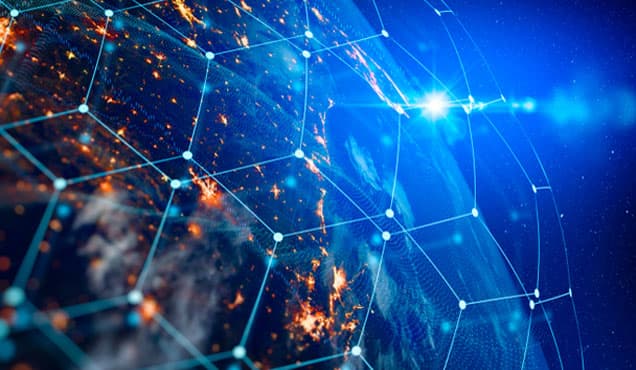 The following is an excerpt from S&P Global Market Intelligence's latest Week Ahead Economic Preview. For the full report, please click on the "Download full report" link.
Download the full report
This week, a number of key economic releases will add information on macroeconomic conditions in the US, UK and Eurozone after data from the PMI survey hinted at further risks of a global recession. and persistent inflation, albeit with some encouraging rays of light.
US retail sales and inflation data will be on the agenda for many this week. US retail sales figures have been hit hard by the rising cost of living, although inflation data should point to further moderation in inflationary pressures, especially after PMI surveys indicated an easing cost pressures. In the meantime, consumer sentiment data will provide a timely indicator of how households are coping with rising mortgage costs and continued cost-of-living compression. Recent data has shown signs of renewed confidence, but the impact of rising interest rates may not yet be fully reflected. In this regard, the FOMC meeting minutes will also be eagerly assessed to provide indications of the Fed's appetite for further rate hikes.
With the UK behind much of the market turmoil in recent weeks, the FX and gilt markets will be watching political developments as Prime Minister Truss seeks to restore some authority and will be eager to more clues about growing recession risks. Data on UK unemployment, industrial production and GDP will be released, with the latter in particular likely to add to signs of further contraction in the economy in the third quarter. Eurozone watchers will keep a close eye on German industrial production and inflation data where, in the latter, the 70-year high is expected to be confirmed, presenting a picture of growing stagflation risks.
Key releases for mainland China will also be eagerly awaited by markets this week, as ongoing COVID-19 containment measures have likely continued to restrain economic activity, while also removing price pressures. Data updates include inflation and trade balance. Also be wary of the third quarter GDP figures for Singapore, where forecasters expect a relatively solid expansion. The Bank of Korea will also meet to make another key policy decision, with rate hikes on the table.
Global cost pressures ease further, pointing to moderation in inflation amid growing recession risk
September PMI surveys indicated a second month of decline in global economic activity, closing the worst calendar quarter since 2009 excluding the months of pandemic lockdown. Inflationary pressures, as measured by the PMI input cost index (which covers average prices paid for a variety of inputs, including raw materials, energy, rent, purchased services and wages) remained high, but fell encouragingly to their lowest in one and a half years.
The situation of course varies geographically, with the decline in inflationary pressures being most evident in the United States. Easing supply constraints, shrinking inventories, lower oil prices and slowing demand weighed on business costs, as did the stronger dollar. However, the war-related energy crisis in Ukraine led to a further acceleration of cost pressures in Europe, exacerbated by the weakening of the pound and the euro. A similar currency effect played out in Japan, where pricing pressures also increased.
The data will nonetheless fuel debate over whether policymakers, particularly in the United States, will begin to see their aggressive tightening policy as helping to calm inflationary pressures. The concomitant heightened risk of a global recession could also encourage a change in tone about the degree of additional tightening required. Upcoming FOMC minutes, along with US consumer confidence and retail sales data, will provide further guidance in this regard.
Calendar key events
monday october 10
Market festivals in Canada and Japan
Indonesian Consumer Confidence (Sep)
Manufacturing production in the Netherlands (August)
Finland Industrial production (August)
Austria Industrial production (August)
Inflation rate in Greece (September), industrial production (August)
United States Fed Evans Speech
E-retail card spending in New Zealand (Sep)
tuesday october 11
UK BRC Retail Sales Monitor (Sep), Unemployment Trend (Aug)
Building permit in Australia (August)
Philippines Trade Balance (August)
Retail sales in Indonesia (August)
Inflation rate in the Czech Republic (Sep)
Core inflation in Hungary (Sept.)
Industrial production in Italy (August)
Inflation rate in Brazil (Sep)
Wednesday October 12
Australia Westpac Consumer Confidence Index (October)
Machinery orders in Japan (August)
Decision on interest rates in South Korea
UK GDP (August), Trade Balance (August), Industrial Production (August), Construction Production (August),
Eurozone industrial production (August)
Mexican Industrial Production (August)
U.S. MBA Mortgage Applications (October), PPI (September), FOMC Minutes
Industrial production in India (August), inflation (Sept.)
Thursday October 13
Japanese Bank Loans (Sep), PPI (Sep)
Consumer inflation expectations in Australia (October)
German Inflation (Sep), Current Account (Aug)
New Chinese Yuan Borrowing (Sept.)
US Inflation (Sep), Unemployment Insurance Claims (Oct)
Business confidence in Brazil (October)
friday october 14
Unemployment rate in South Korea (Sep)
Investment in foreign bonds in Japan (October)
Singapore GDP Growth (Q3)
Inflation in China (Sep), Trade Balance (Sep)
Inflation in France (Sept.)
Inflation in Spain (Sept.)
Eurozone trade balance (August)
Minutes of India's Monetary Policy Meeting, Balance of Trade (Sep)
U.S. Retail Sales (September),
American University of Michigan Consumer Sentiment (October)
* Index press releases produced by S&P Global and relevant sponsors are available here.
What to watch
Americas: US Inflation, Retail Sales, Consumer Sentiment and FOMC Meeting Minutes
Another busy week for the US sees key economic data emerge with particular focus on inflation figures. Markets forecast inflation at 8.1% in September, compared to 8.3% in August. The energy crisis is still having a deep impact on prices, but the latest PMI releases suggest that inflationary pressures are starting to ease. Meanwhile, data on retail sales and consumer sentiment will shed light on household trends amid rising interest rates and continued cost-of-living compression. Forecasts point to a modest 0.2% increase in sales, but it will be particularly interesting to see if the pessimism continues to ease. How the FOMC assessed the economic situation when raising interest rates an additional 75 basis points in September will meanwhile be revealed in the minutes of the meeting.
Europe: unemployment in the United Kingdom, GDP, industrial production, industrial production in the euro zone and inflation in Germany
The UK dominated the headlines last week after market turmoil following new tax rulings. This week, UK economic releases will be the order of the day, with GDP and labor market data providing an update on the country's performance. Unemployment data – released on Tuesday – is expected to remain weak despite growing pressures on business and corporate prices. GDP and industrial production data, meanwhile, will likely point to slowing growth and likely reinforce growing signs of recession.
Elsewhere in Europe, Eurozone industrial production and trade data are expected to remain weak, while a 10% inflation rate for September is expected to be confirmed in Germany.
Asia-Pacific: India's industrial production, inflation, Singapore's Q3 GDP, China's inflation and trade balance
APAC watchers are entitled to a number of releases, including Singapore's third quarter GDP estimate. The latest PMI data for Singapore remained strong, with the country topping the ASEAN charts in recent months. China's inflation and trade balance will also be watched, with the latter expected to be hit by a combination of virus containment measures and weak global demand.
In India, a strong performance of industrial production is expected while inflation figures will hover around the 7% mark. The Bank of Korea will meet to set interest rates, where it is unlikely to shy away from another hike despite a slowing inflation rate in September.
Special reports:
Global Manufacturing – Chris Williamson
APAC – Rajiv Biswas
© 2022, IHS Markit Inc. All rights reserved. Any total or partial reproduction without authorization is prohibited.
Purchasing Managers' Index™ (PMI™) data is compiled by IHS Markit for over 40 economies worldwide. Monthly data are drawn from surveys of senior executives of private sector companies and are available by subscription only. The PMI data set includes a headline figure, which indicates the overall health of an economy, and sub indices, which provide insight into other key economic drivers such as GDP, inflation, exports, l utilization, employment and stocks. PMI data is used by finance and business professionals to better understand where economies and markets are going and to uncover opportunities.
Learn more about PMI data
Request a demo
---
This article was published by S&P Global Market Intelligence and not by S&P Global Ratings, which is a separately managed division of S&P Global.