DolEx and Barri announce their merger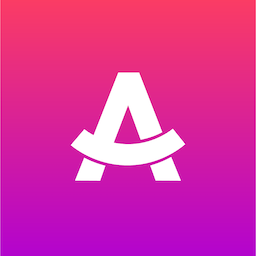 HOUSTON and DALLAS, TX/ACCESSWIRE/August 1, 2022/ DolEx Dollar Express, Inc. ("DolEx") and Barri Financial Group ("Barri") today jointly announced the signing of a definitive agreement under which the companies will merge to create a premier consumer financial services company plan. The combined company will offer its range of services, including money transfer, check cashing and other ancillary products, to customers at thousands of outlets across the United States.
The merger combines two complementary cross-border money transfer service platforms, creating a leading consumer financial services company that will be well positioned to take advantage of a growing set of market opportunities. The combined entities plan to expand consumer acquisition channels and geographic footprint. With increased scale, a more diverse retail presence and a more comprehensive product line, the combined company will have the improved ability to better serve existing and new customers. Both organizations share a heritage of building deep community ties, as well as core values ​​centered on customer service, accountability and regulatory compliance. The combined organization will have a stronger and deeper management team with complementary expertise to improve operational performance, strategic growth and risk management.
The combined company will be headquartered in Houston, Texas, and will maintain operating offices in Arlington, Texas, Mexico and Spain, and will be led by:
Mario Trujillo, Chairman of the Board of Directors (DolEx)
Alberto Laureano, CEO (Barri)
Alejandro Csitkovits, Chief Financial Officer (Barri)
Laybaa Hernandez, Chief Operating Officer (DolEx)
"This merger has made sense for a number of years, we are excited to finally have the opportunity to combine two of the strongest brands in the Hispanic community to expand their reach and use our complementary footprints to better serve customers. existing and new"; said Mario Trujillo, Chairman, President and CEO of DolEx.
"We are excited to partner with the DolEx team and leverage the strong similarities, both in business model and company culture, to elevate our geographic presence across multiple channels to better meet the changing preferences of the dynamic American Hispanic population"; said Alberto Laureano, CEO of Barri.
Calendar and approvals
The transaction is expected to close later this year, subject to satisfaction of customary closing conditions, including receipt of customary regulatory approvals.
Advisors
Jefferies LLC is Barri's exclusive financial advisor, and Vinson & Elkins LLP is Barri's legal advisor.
Goodwin Procter, LLP is legal counsel to DolEx.
About DolEx
DolEx is a multinational company with 26 years of experience in the financial services industry. They offer a comprehensive selection of must-have products and services, including but not limited to domestic and international remittances, money orders, payments, check cashing, and installment loans.
In the United States, they serve the underserved and underbanked Latino community through their two industry-leading brands, DolEx and Quisqueyana, at more than 2,600 company-owned and independent agent locations; in Spain, they serve the market through their well-known Europhil brand in over 650 company-owned locations and independent agents.
About Barry
Barri provides superior quality, convenience and value financial services to the American Hispanic population. The company has over 35 years of experience and its presence extends to over 40 states.
Barri's core services include money transfer (international and domestic), check cashing and bill payment, but it also offers a wide range of other products and services, including mobile recharges (international and national), money orders, lottery, top-ups without a long-term code. remote calls and phone cards.
Customers can find Barri's services at a network of more than 2,500 locations, comprised of third-party agents, company-operated stores (stand-alone locations and in-store branches), and also online at its website or downloading the Barri Money Transfer application in Google Play of Android or iOS App Store.
CONTACT:
For more information, please email [email protected] or visit www.DolEx.com Where www.barri.com.
THE SOURCE: Barri Financial Group