Bookarama again, call for old books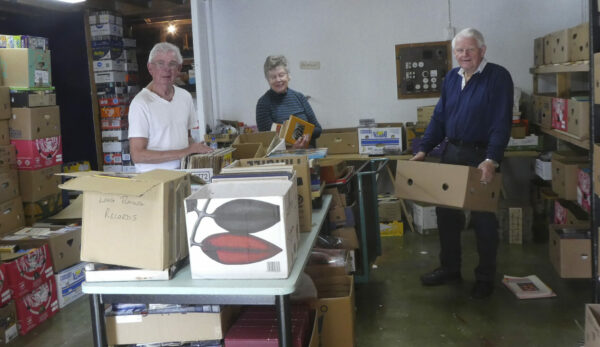 After a two-year hiatus due to Covid-19, Howick Rotary's Bookarama sale of pre-loved books, puzzles, CDs and LPs is open again at Somerville Intermediate School from October 12-16.
The collection and sorting of donated items is well underway, Rotary official Geoff Thompson said.
"This year's sale promises to be the largest to date as not only will many items arrive following the announcement of the collections from this year, but the club had also already accumulated a substantial amount of books from both events. canceled from the previous year."
Bookarama is Rotary Howick's largest fundraising event and requires a huge labor input to collect, sort and then present books, puzzles, CDs and LPs for sale during the second week of October school holidays. .
Money raised through Bookarama is plowed back into the community through a variety of projects, including:
Helping needy families with food parcels.
Improving the environment through the Trees for Survival program, the planting of the Mangemangeroa reserve and the lighting of trees in the village.
Supporting heritage at Howick Historic Village.
Accompany young people through leadership and personal development courses.
Help local fun events.
"We look forward to the local community participating in the event again this year, so if anyone has any pre-loved books, puzzles, CDs or LPs they would like to play please bring them to the 'one of the collection repositories listed on our website www.Howick.rotary.org.nz or Facebook,' Thompson said.
"Or if that's not to your liking, call me on 021 740 733, Steve Lines 022 1028 332 or John Savory 029 774 6566 and we'll come get them."
He added that if anyone had the time and wanted to contribute to what is the club's biggest community project, they would be welcomed with open arms.