3-in-1 school proposal sparks outcry; Baton Rouge principals say it's far from done | Education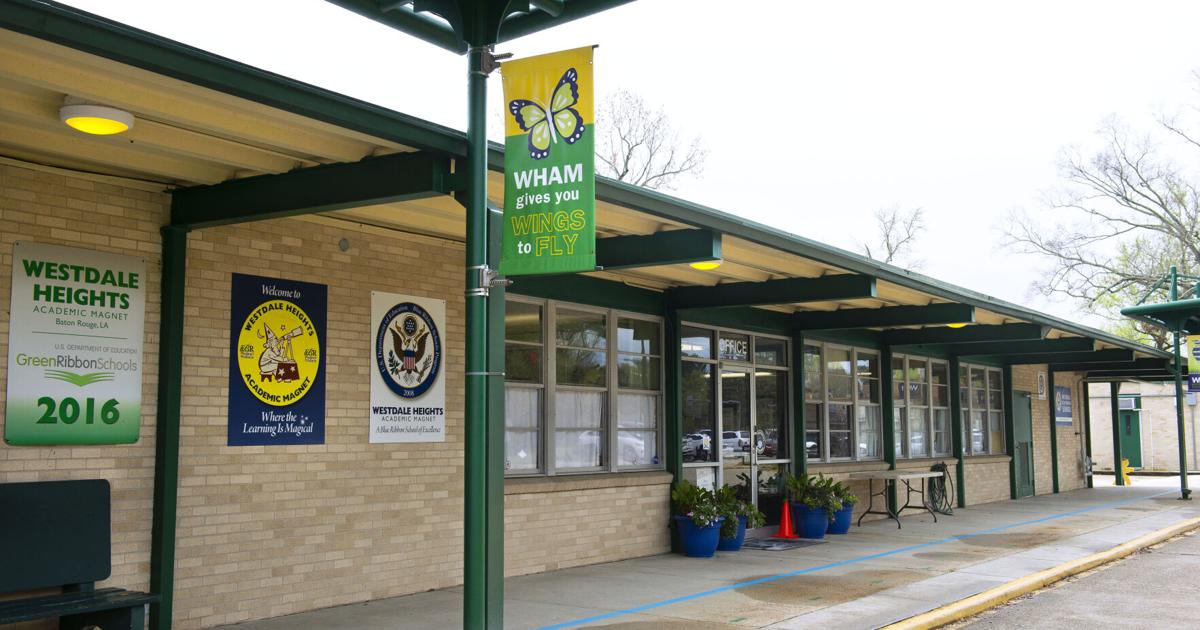 A proposal released last week to build a new school complex large enough to house three popular Baton Rouge magnet schools caught many school leaders off guard and sparked an immediate outcry from concerned parents.
The proposal was included in a 13-page report detailing the deliberations of a 28-member facility master plan task force presented at the March 3 meeting of the East Baton Rouge Parish School Board. Superintendent Sito Narcisse stressed that night that the ideas were only "recommendations, not actions to take", but that did nothing to mitigate the backlash that followed.
Board member Evelyn Ware-Jackson, whose district includes the three magnet schools, said she liked much of the task force's work, but doubted the three-in-one school proposal. a. She said these schools are very different and she doubts the wisdom of putting them all on one site, saying if that happens "there will be hell to pay".
She said the three principals weren't told about the idea by Narcisse until the day after it was released.
"I don't like being caught off guard, and I don't like other people being caught off guard," Ware-Jackson said. "I just caused a lot more commotion than necessary."
The three schools in question are the Baton Rouge Center for Visual and Performing Arts, or BRCVPA; Baton Rouge Academic Foreign Language Immersion Magnet, or BR FLAIM; and Westdale Heights Academic Magnet, or WHAM.
The new school complex would be built on a site yet to be determined and would supplant $53.2 million in reconstruction plans from BRCVPA and WHAM. BR FLAIM moved to its current home at 4510 Bawell St. in 2018, a facility that the task force says still needs "significant renovations."
Louis Moore, director of BRCVPA, sent a letter to parents on Wednesday addressing concerns "circulating in our community over the past few days."
"To be clear, there are NO concrete plans to consolidate or close school sites," Moore wrote.
"Our superintendent assured us that decisions of this magnitude would not be made without the cooperation of families, alumni, stakeholders, neighbors and the BRCVPA," Moore continued.
In a similar vein, school district officials say the idea is just one of many "conceptual ideas" that will be evaluated by a soon-to-be-hired outside consultant who will make formal recommendations as part of a new District Facilities Master Plan.
"Ultimately, the facilities master plan created by the third party will determine these formal recommendations," spokesman Alex Stubbs said. "The process also includes a community input period that we haven't reached yet."
School board member Mike Gaudet, who has long called for a facility master plan, called the three-in-one school idea "original thought" but said it would require further investigation before receiving any serious information. consideration.
"It was one idea among a bunch of ideas," Gaudet said. "No one is going down that road anytime soon."
The 13-page report was prepared by Monique Scott-Spaulding, Facilities Administrative Director, based on feedback from task force members during sessions held on February 10, 18 and 24. Based on these comments, Scott-Spaulding proposed eight principle guidelines and eight specific recommendations.
Scott-Spaulding, however, acknowledged that the task force did not formally approve the contents of its report before delivering it to the board.
"No motions or formal votes were taken," Scott-Spaulding said.
All three schools are located within a mile of each other. All three have letter A grades from the state for their academics.
Schools as of October 1 collectively had 1,393 students: 444 at BRCVPA, 439 at WHAM and 510 at FLAIM.
Liz Smith, director of strategy for the Baton Rouge Alliance for Students, was a member of the task force. She said she did not remember the three-in-one school proposal, but said she was only able to attend one meeting.
"They asked us to break into small groups and come up with recommendations for individual school sites, which is overwhelming because there are over 80 school sites," Smith said.
She said her group chose instead to focus on the big picture, thinking about the values ​​and priorities that should guide the development of a master plan.
"It's important that we go through this with the end in mind," Smith said.
She expressed the hope that the working group will meet again.
"I feel like there's more to do here," Smith said.
Marcus Williams, a local architect who has worked with the school system for years, served on the task force and participated in the March 3 presentation to council. He said the idea of ​​putting multiple schools on one campus came as the task force was thinking about ways to spend taxpayer dollars more efficiently. He recalled that only two schools, BRCVPA and WHAM, were in discussion at the time to be consolidated on a single site.
Matt Diez, a parent and longtime advocate for BR FLAIM, said the parents he has contacted are split between those who are happy the school system is considering upgrading facilities for BR FLAIM and those like him who fear not being able to count on the promises of a superintendent. Diez said he dealt with four superintendents who proposed major changes to the program.
"For those of us with long memories, the word we use is apprehensive," Diez said.
Diez said the BR FLAIM campus — formerly Valley Park Junior High — lacks child-friendly bathrooms, windows in classrooms to bring in natural light, and an elevator so students with disabilities can go to the second floor. In addition, its parking lot is in poor condition and there is enough space to develop the program, but only if it is renovated.
"If we could do those things, we could stay in Valley Park for another 20 years," Diez said.
Scott-Spaulding offered several factors that led to the three-in-one proposal presented on March 3: need for new and larger facilities; desire to increase enrollment in District A schools; long carpool lines in every school now; and the desire to further stretch the limited funding for school construction.
Another factor, she said, is that "common-use spaces reduce costs."
Williams floated the idea at the March 3 board meeting. He said you could save money by having common areas such as gymnasiums and cafeterias serving multiple schools.
This is an approach that others have taken.
In 2012, the Central Community School District in north Baton Rouge spent about $46 million on a 233,000 square foot complex large enough for two schools, Central Intermediate and Central Middle. Today, these two schools educate nearly 2,200 children. And there's room on this 88-acre property to build a third school if needed.
East Baton Rouge school officials have not released an official cost estimate for the three-in-one school proposal, but said it could be done for less than $90 million. Scott-Spaulding said that figure is based on an initial estimate prepared by a local architect.